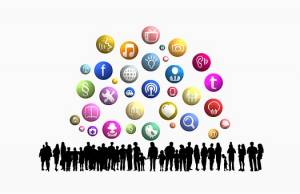 Osijek, 23rd November 2018
INVITATION TO THE I-DARE CLOSING CONFERENCE AND
TO THE PRESENTATIONS OF THE BEST BUSINESS PLANS
Dear Sir/Madam,
It is our pleasure to invite you to the I-Dare closing conference and presentation of the best business plans by Croatian and Hungarian high-school and university students. The mission of the I-Dare project is to place attention to the importance of business planning and entrepreneurship based on an established methodology which has already been in use for 14 years in the business plan writing competition Budi uzor. This approach has proved extraordinarily successful in practice, and the established methodology is recognized by the I-Dare project, where the preliminary target of providing training to 200 Croatian and Hungarian participants in business planning was by far surpassed, going far beyond the original goal of the project.
The Project's closing ceremony will be held on November 28, 2018, in the Hungarian Educational and Cultural Centre Building in Croatia, at 12 Drinska Street, Osijek, beginning at 9:30 AM. During the final ceremony the Honorary Consul of the Republic of Hungary in Osijek, Mr. De Blasio, the Director of the Common Secretariat for Croatian- Hungarian CBC, Mr. Márton Szűcs, Mr. Róbert Fazekas vice-president of Baranya County ensured us about their participation. The audience will be more than 100 participants. All the finalists of the Project will participate in the conference, and 21 of them will present their business plans to the members of the expert jury in three-minute presentations. All finalists will receive awards and diplomas for participating in the Project, and two top finalists will be chosen and promoted as success stories, along with the opportunity to turn their project into reality through a free six-month incubation period in the business incubator center.
We look forward to see You soon at the Conference!
Sincerelly Yours,
the I-Dare Team