Introduction of the trainers and mentors involved in the program.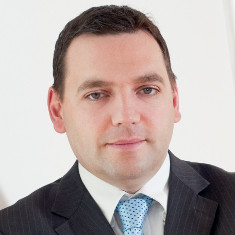 Csizmár Péter

I am working since 2004 in international project management, started 15 years ago. I worked in Sopron, but three years ago i moved to Pécs.Having lot of experience as employer and employee also in my company, I know really how difficult it is to put the knowledge into practice.
As a trainer / mentor, I can help mainly to young people to teach them and show business processes as a continuity from one step to the other step. For this I also share my personal experiences and suggestions for solutions.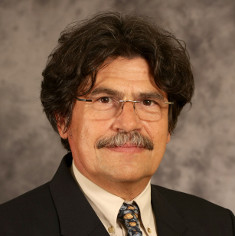 Dr. Kállai Sándor
I worked with a lot of young people and young entrepreneurs, and I'm happy to share my experience with the participants of the I-DARE project. Programs, projects in which I participated as an instructor, mentor: Business support for owners and managers of small and medium-sized enterprises 2006Plato Program. Supporting jobseekers becoming entrepreneurs 2013- 2016 "Önindító program". Profile assessment of entrepreneurial talent for schoolchildren: 2015 Enterprise+ Program, Career development program, reduction of youth unemployment: 2016 JobDeveloper.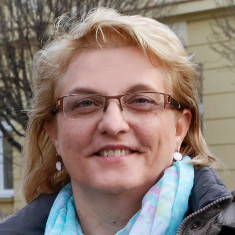 Ódorné Kovács Ildikó
As a consultant, I believe in organization development that is best characterized by clear goals and cooperation. And as a trainer that any person who is essentially curious and interested, has the ability to learn and develop, which, in my experience, is best served by interesting, practical methods.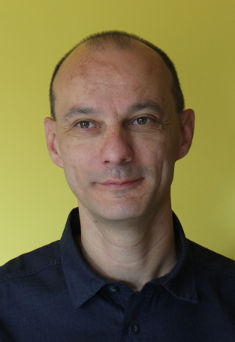 Opauszki László
Since more than 20 years I have been training and mentoring entrepreneurs who wants a start up and become self-employed, I was delighted to be part of several programs, where I was able to help the beginner entrepreneurs by sharing my experience and professional knowledge.
I have been running my own business for 20 years, the main profile is the bookkeeping, but I also deal with tender writing and education.
Pazaurek Szabina
I know that learning through experience, flexibility and continuous development are essential to realize an idea. By presenting practical examples and realistic situations to the future entrepreneurs, I'll help them assess the strengths and weaknesses of their own plans so that they can reach their ready-to-launch business plans.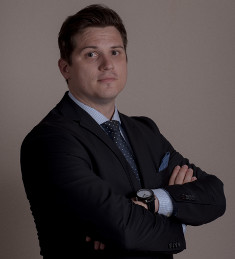 Pető Ákos
With 11 years of professional experience in the field of bookkeeping and consulting covering the most industries in the economy, I have professionally relevant knowledge that is effective in working with clients.
Over the years, I have put special emphasis on helping young /newcomers to provide a complex service to support operational operations and, if there is a need for it, can effectively take part in the strategic planning of my business and help my mentorees/mentees with my practical/hands-on experience.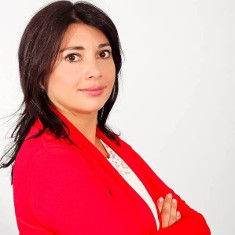 Pókó Nikolett
As a trainer, I help students develop their business idea, their vision and mission. If there's a good idea, then we will help to shape it with the I-DARE team, but the participants will have to keep up with it. Entrepreneurship is not for everyone, but the conscious approach and the application of design aspects help all participants, especially if they are students who are just about to make a career choice.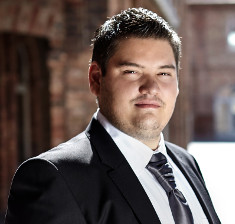 Sörös Dávid
In my job I work with many young entrepreneurs, where I see many ideas, innovative approaches, good practice and of course problems and possible pitfalls. As a trainer and teacher, I find it important to present this experience /knowledge through practical examples, keeping in mind the principle of 'it's better to learn from other's mistakes'.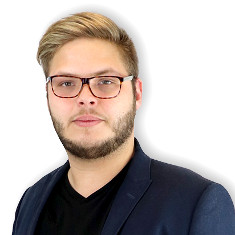 Török Gergő Zoltán
As the CEO and marketing strategist of Marketing Soul Ltd, we have several years of experience in digital marketing and visual design. At the moment, the company is supervising the marketing management of more than 30 companies on a monthly basis. During his career, he assisted in the implementation of countless sales funnels and is personally responsible for the branding activity of nearly 100 businesses. He's actively participating in the BNI organization, where he was first nominated as the vice-president and later the president of the PannonBusiness group. At the moment, he is the Education Coordinator of the PannonPremium group. He has attended many professional events as a speaker, such as the Modern Businesses Program. He's actively participating in the events of FIVOSZ, furthermore, he's a volunteering member of the Chamber of Commerce and Industry of Pécs-Baranya and a mentor of the Faculty of Business and Economics of the University of Pécs. He's a co-organizer of a local event called DesignPécs and is an active and well-liked member of the local designer and marketing scene.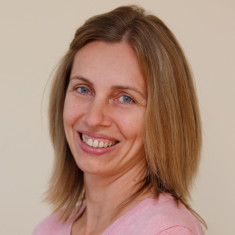 Weller Diána
In the project, I present the basics of marketing and its importance to prospective entrepreneurs. Marketing activities are extremely diverse with many tools and options in the field. For students itis worth carrying out deeper/in-depth research into their own ideas and target markets. What I focus on is finding consistency in each activity that will be reflected in their business plan.
hr
Ankica Tausan
Engaging in I-Dare training has led me to a different approach to teaching, to innovation. The experience I gained through the training will be included in the educational process and thus encourage students to work on strengthening self-confidence.Through extra-curricular activity I will educate students about business planning and thus encourage them to self-employment.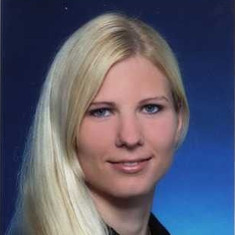 Birgit Boehning
My experience in participation in I-Dare training is very positive. I had a chance met people which are interesting in developing quality relations and are ready for gaining new knowledge in the field of business planning, which is also my area.
I will remember I-Dare training in a pleasant and relaxed atmosphere that contributed to the creative ideas of the participants. I believe that all participants will provide their gained knowledge to their students and use it in the future eventual starting their own business.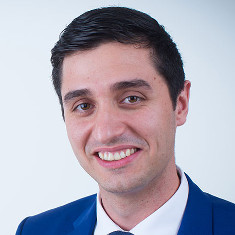 Branimir Sladojević
The experience on the Trainers Training was positive because I learned a lot about developing a business idea and starting my own business. I also learned how to pass on my knowledge to students and learners, as well as to help them enhance their ideas and encourage them to develop their own businesses. The workshop was interesting and innovative. I'll remember it for my instructor's examples, who as a motivator and presenter has first-rate ideas and who has achieved business results with the majority of his users. As a trainer, I will have an opportunity to share my experience, knowledge and practical examples with the students, help them to start writing business plan and creating new ideas.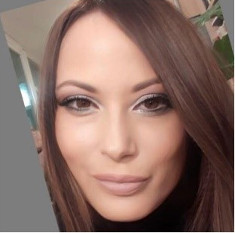 Darija Ivankovic
My experience of participating in I-Dare training was very positive and pleasant. I think that the training has improved and deepened my knowledge about making innovative business plan, especially in the field of intellectual property protection which is becoming increasingly important aspect of entrepreneurial venture. I will mostly remember the participation in the training for very useful experience exchange, strengthening personal entrepreneurial competence and information dissemination of good practice in education. Considering that I'm professor in the University Lavoslav Ružička in Vukovar and I teach the course "Entrepreneurship", I will share my gained knowledge to students – how to transform a business idea in the successful and innovative entrepreneurial venture. I want to recommend this very interesting, useful and perfectly conceived seminar to all of my students, beginner entrepreneurs, entrepreneurs who introduce a new advertising and business technologies, as well as to all who want to gain new knowledge and skills. They can learn, how to do the first step in starting their own business and achievement of set goals.
Dominika Crnjac Milic
I-Dare training was very interesting and provide me new information and knowledge about new ways of education in the small participants groups.
I learned from other participants and found new contacts which could provide me future successful collaborations.
I will mostly remember the participation in I-Dare training for gaining new knowledge in relexed, but working atmosphere.
I expect that I will use knowledge and experience from the training in my further carrier in order to encourage my students in thinking and desire for self-employment where they would successfully realize their ideas and become self-employed in the desired profession and work.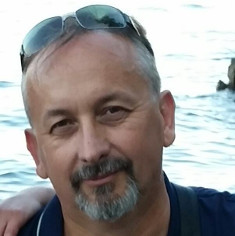 Duško Mandić
As a teacher, I have already worked on business planning with my students. As a trainer and teacher, I will share my personal experience and knowledge based on practical exemples with student and potential entrepreneurs.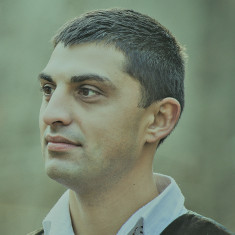 Ilija Matinac
By participating in the I-Dare training, I have gained big experience in company's business, from idea, marketing, business plan to final product on the market. Gained knowledge will help me in starting and developing my entrepreneurial project and, most important, I can stimulate young people and students from Technical school Županja in using possibilities which are provided by Croatian accession to the European Union and in possibility to reduce negative trend of emigration by self-employment. I would also like to congratulate the lecturers, who are in understandable and accessible way explained us important information in starting our own business. I gained good acquaintances that might someday be strengthen through collaboration, private or business. Since the lecture was useful and interesting, I certainly recommend it to anyone who has an idea and don't know how to realize it.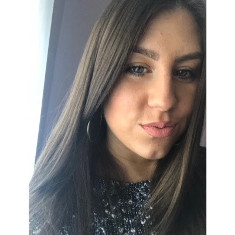 Ivana Dumancic
Participating in I-Dare trainings I consider to be an extremely positive experience that I will remember about the useful and interesting information that has been passed on to me and the workshops where we have examined our own creativity. I will be able to use the knowledge gained in the present work and if I decide to start my own business.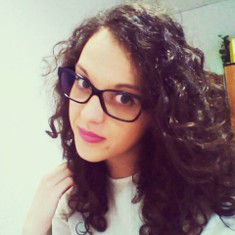 Ivona Mrva
Given that I already have experience in working with students in the education of making a quality business plan, I-Dare training was an additional experience that has complemented my knowledge in this field. Training inspired me to even more creative thinking or "thinking beyond the box". Participating in this kind of training confirmed my opinion on how the lecture can be organized in an interesting way that will attract participants' attendees and encourage them in creative thinking.
I will most remember the participation in the I-Dare training by the practical examples that we have complemented with our creative ideas and which finally connected us and made the atmosphere even more relaxed.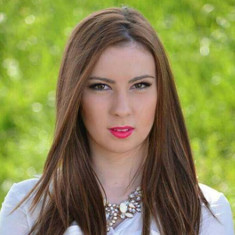 Marija Milicic
My experience of participation in the I-Dare training is interesting, instructed and transferred in a picturesque way.I will remember always happy getting experience during the training mostly in meeting new people and their experiences, as in practical workshops.
Participation in the I-Dare training will help me in launching my own business in the future.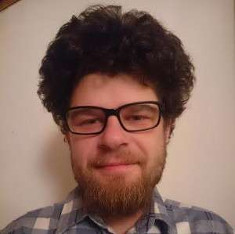 Mario Fröhlih
During the participation in I-Dare trening the organisation was excellently done. There is not much downtime, lectures and workshops are interesting and interactive, so the time on training passes quickly. The main advantage of the training are workshops which encourage team work, getting to know new people and common decision making. Life examples from training are interesting and encourage (at least me) Gained knowledge will help me in paying attention on different forms of intellectual property protection (in using online materials for making presentations), in designing different workshops, etc. I am very pleased for participating in training and completely education. I would like to participate on future workshops/lectures/trainings organized by Tera Tehnopolis.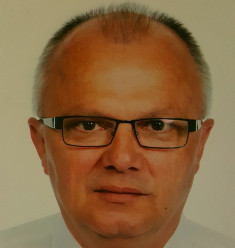 Marko Dorotek
During the participation in I-Dare trening it became clear to me why we give an increasing importance for entrepreneurship and self-employment. I realized that we can't allow us luxury for don't thinking because we live in the environment that is not think instead us. We can't hope that we will succeed and wait for success, we can achieve success regarding our focused action. We must spread this message among youngs, need encourage them to dream, not to be "trapped in the box". It is encouraging cognition that there is an agency that can help us in realizing our idea, from marketing and financial plan to the final realization. I must comment the innovative presentation way of lecturers which encouraged us in seeing opportunity in entrepreneurship.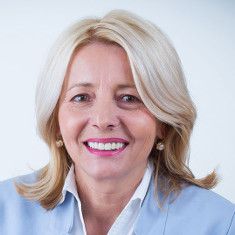 Neda Martić
In my job I have the opportunity to work with young entrepreneurs whose minds are overflowing with brilliant ideas for creating a new business plan. As a trainer, I will have the opportunity to transfer acquired knowledge to high school students and students. With my experience I will help students to develop a great business idea and to follow their vision and mission because in entrepreneurship I see the future for the upcoming generations. I will try to reach to students to generate new ideas and to create it in to a grate business plan.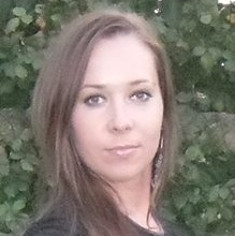 Sanela Petrović-Fijala
The experience and knowledge acquired at I-DARE workshops will help me very much in everyday work with students. As a trainer I have the opportunity to encourage young people to ask themselves what makes them unique in the market, how they differ from potential competitors in the market, what are their strengths, qualities and experience necessary for future work.
I will also try to encourage them to develop their own hobbies into their own business.
Sara Belec
It was a great pleasure to participate on the I-Dare training and I'm honored that I got the opportunity to be part of such a quality project.
The whole training was perfectly conceived and workshops were interesting and applicable in teaching. Except knowledge in the field of business plan writing, we have learned and other things like team work importance and thinking "outside the box".
The most powerful impression has definitely left on me the energy of the lecturer and his big desire to bring us his rich knowledge and experience and motivates us in our future development that we will bring to our students too.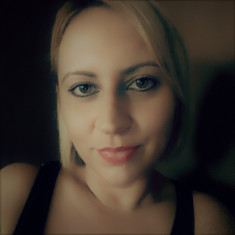 Tajana Matanovic
Since I am a professor of German language and History, this is a completely new experience for me which has opened new views. I met wonderful people and have gained a knowledge that will surely help me in starting own business, if I decide it. I am grateful for the opportunity to participate in I-Dare training and I would recommend anyone to take this opportunity and sign up, if might have the chance.