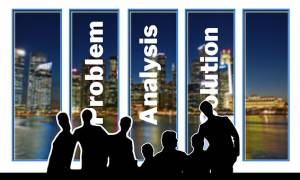 Be the role model™ will be held on 16th of November 2018 in Zagreb under the motto "I dare to prepare". The final ceremony is an opportunity for the presentation of business plans in front of a jury made up from economists, bankers, professors and entrepreneurs. First three finalists are awarded with gold, silver and bronze medal. To make the competition even more interesting, every year, with the help of partners and sponsors, interesting prizes are provided.
Be the role model™ is the winner at the national level for the European Enterprise Promotion Awards - EEPA 2017. and 2018 in categories Promotion of entrepreneurial spirit and Investing in entrepreneurial skills. EEPA is a recognition that the European Commission annually rewards projects and initiatives run by public bodies independently or in a public-private partnership with entrepreneurs to encourage entrepreneurship and small-scale development. The initiative was launched in order to open new opportunities for local and regional levels through examples of best policies and practices with a view to developing entrepreneurship, employment and retention of people in their communities.
For the first time we offers possibility of participation in EITFood Demo Days which will also take place on 16th November 2018 from 3:30 pm to 6:00 pm. All participants have a great opportunity to take prizes of 10.000 and 5.000 EUR.
Also, for those planning to develop or improve a knowledge-based and technology-based business venture, the Innovative3 entrepreneurship textbook is available.