Highlights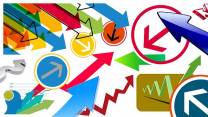 23/04/2018
VIDRA-Virovitica-Podravina County's Regional Development Agency today organized I-Dare Information day in Vocational school...
11/06/2018, 12:00 am - 13/06/2018, 12:00 am
PSZC Radnóti Miklós Közgazdasági Szakgimnáziuma, 7633 Pécs Pécs, Esztergár Lajos u. 6.
Training and Mentoring sessions for vocational schools in Pécs
The project webpage is funded by the EU through the Hungary-Croatia Cross-Border Cooperation Program.
Developed by