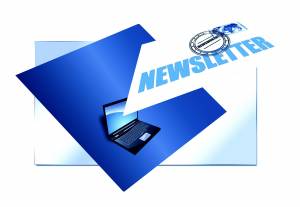 The best 10 Croatian business plan
The 10 best Hungarian are selected already and now the 10 best Croatian business plans were selected in this October. The Croatian best candidates are from Osijek, Virovitica and Vukovar, which were their ideas?

The I-DARE project provided training for high school students and vocational and secondary school students as well as young adults for the preparation of a good business plan. The professional jury evaluated how individual entrepreneurship idea was unique, how well developed and how realizable it was on the market. Throughout the summer it was possible to improve the business plans, and even at the request of the participants, the final deadline for submission was extended. The participants came up with a lot of innovative ideas, and there were very prosperous plans of young adults. Like the Hungarian ideas, the Croatian participants also came up with a healthy lifestyle business plans, involvement in services, development of a software development company, webshop development. At the fourth project workshop, on October 29, 2018 in Pécs, the jury presented the selection criteria and experiences of the business plans and presented the 10 best Croatian business plan owners. Each participant is a winner, as they can participate free of charge in the project's training programs, the top 10 best business plan writer win incubation opportunities for the realization of their own business plan.

Among the bests were selected 7 students' business plans from the University of Osijek, from the Faculty of Agriculture and Biotechnology, two students from Osijek high schools , from the Gaudeamus and Winestem secondary schools, and two more students from the Vukovar high school. Among the business plans were the local beer advertising modeling the Vukovar water tower, an innovative gift box, a lightweight accordion and instrument production, a security guard system with thermal cameras, an innovative water purification system. In the project. In total 11 business plans from the secondary schools of Virovitica and College for management in Tourism and Informatic in Virovitica were selected, with special remuneration to motivate young people to start their enterprise. These business plans contain innovative, smart solutions to households, but also include a business plan for a webshop or a package delivery company. Based on the themes of the plans, it is clear that the young people started on the line of simplier implementation and implementation, with healthy lifestyles being taken into account in their plans, American enterpreneurs are interested to one of this plan realization. All students among the 10 and the special choosed ones are invited to the closing conference on 28 November 2018 held in Osijek where the top 10 Croatian and Hungarian business plans will be presented.